Banale Silver Mask - Hi-Performance
Customer Reviews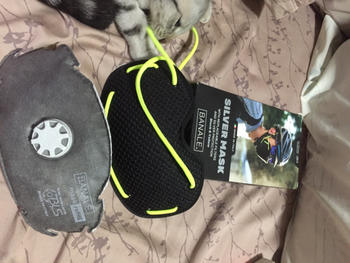 08/06/2020
I recommend this product
Banale Silver Mask
I love the design and the technology the mask has plus the protection it offers. I just have some issue with the filter. The valve sits on my lips which make it quite uncomfortable to wear. Still trying to figure out the best and suitable fit for my face until I get the hang of it. Moisture tends to build up when used during a hot and humid weather (been using it when riding my bike around our city) Nevertheless, it's still a good purchase. I hope Banale would have replacement laces for a different look and style with the mask.
Karen A.

Philippines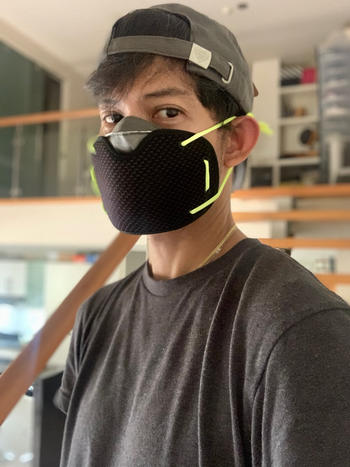 08/02/2020
I recommend this product
Banale active mask
Needs quite some time in getting the perfect fit or adjustment for the laces. The front part is a bit heavy and needs getting used to. But after several uses, you get the hang of it.
Anonymous

Philippines
11/17/2021
I recommend this product
banale mask
the valve of the filter mask is not comfortable. it is so close to the mouth.
Anonymous

Philippines
08/18/2021
I recommend this product
Banale Silver Mask
These are the only masks that fit over my nose without fogging and I have 5 Cambridge Pro masks that do not work as well. The over the head straps are a godsend also if you are wearing them for more than a few hours as regular masks hurt your ears after a while.
Anonymous

Philippines
06/15/2021
I recommend this product
Dependable Design for my Lifestyle
Been bike-commuting to the office for the past 6 months, and I really like the option of having the mask tied at the back of my head vs my ears. I also like it that I can leave it hanging on my neck when I need to eat or drink (or sometimes talk more clearly on the phone away from people). Minus one star for the sweat and dirt management on the filters. Of course commuting in Metro Manila makes you sweat on your nose haha and sometimes dust comes in too. So even if one filter can last longer, seeing dirt marks (from my face) on the filter sometimes makes me iffy about its reuse. But I reuse anyway. Generally, I still like it better than any other mask. I can wear it during my commute and at the office for the whole day. I feel its more dependable than others I've tried. And I got a couple of compliments too on how cool it looks. It's still worth the purchase.
Nicole B.

Philippines