Banale Silver Mask - Hi-Performance
Customer Reviews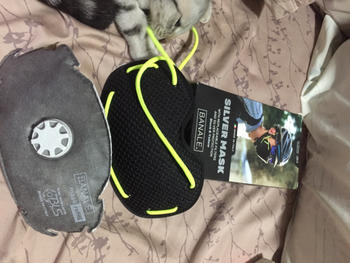 08/06/2020
I recommend this product
Banale Silver Mask
I love the design and the technology the mask has plus the protection it offers. I just have some issue with the filter. The valve sits on my lips which make it quite uncomfortable to wear. Still trying to figure out the best and suitable fit for my face until I get the hang of it. Moisture tends to build up when used during a hot and humid weather (been using it when riding my bike around our city) Nevertheless, it's still a good purchase. I hope Banale would have replacement laces for a different look and style with the mask.
Karen A.
Philippines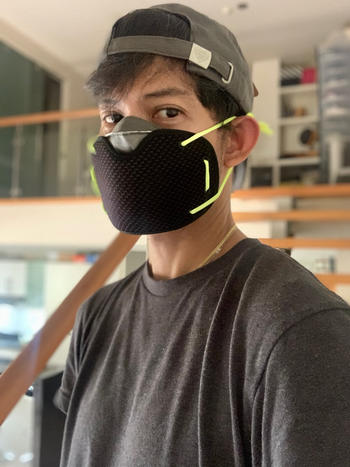 08/02/2020
I recommend this product
Banale active mask
Needs quite some time in getting the perfect fit or adjustment for the laces. The front part is a bit heavy and needs getting used to. But after several uses, you get the hang of it.
Anonymous
Philippines
11/17/2020
I recommend this product
Happy shopper.
The mask fits as advertised. The dual adjustment options are awesome.
Donald C.
United States
10/19/2020
I recommend this product
Banale silver mask
We have not used the masks as we're saving it for the rigjt occasion. But I feel more at ease that we have this type of mask
Marilen D.
Philippines
08/10/2020
Banale Silver Mask
Form factor is very nice.I'm not sure if I'm the only one who experienced this but the mask has a tendency to collapse on the face. It would be so close to the point that the valve of the filter would be hitting the user's mouth. This would also cause the mask to move while the user is talking. It would be nice if the replaceable filter would have more body or a frame that would help hold its shape.As of the moment, i placed addition filter to cover the valve. This is so it wont be rubbing against my mouth and at the same time for compliance purpose regarding valved masks. Overall, I'm still happy with it.
Jose Ma. Cshermiel De Guzman
Philippines