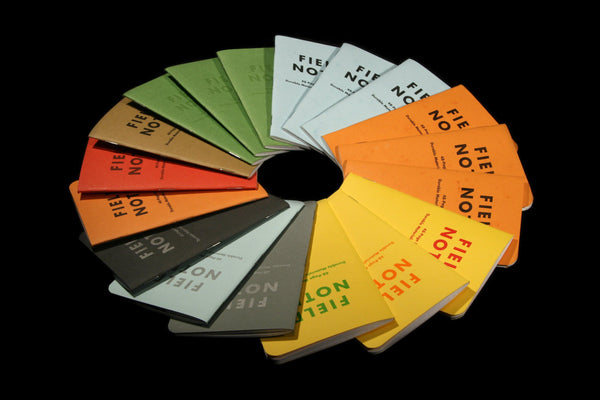 Back to Basics: (Re)Discover your love for writing with Urban Traveller & Co.
Word and Field Notes are now available in Manila, exclusively for the Urban Traveller
In the age of laptops and blogging, people - especially millennials - often prefer the keyboard to the good ol' pen. While some may argue that typing their feelings is more convenient and efficient, others still revel in the unexplainable yet familiar magic that only writing longhand can provide. Word and Field Notes notebooks exist for those who have never forgotten and will never forget the sensation of literally putting words on paper.
Organization is the "Word"
There is a list for every activity out there, from shopping at the grocery to workouts at the gym. For the well rounded millennial, a Word notebook is the ideal handy companion that can store intricately handwritten information.
Aside from its sleek and charming appearance, Word takes pride in 48 pages of smooth, acid-free paper that makes it hard for one to part with his or her pen. Word notebooks are printed using ink from leading global printing ink manufacturer Hostmann-Steinberg, while the Spiral Binding Company produces the stitching wire. Quality begets quality, just as the words you'll be writing on every sheet of Word.
Write at any place, any time with "Field Notes"
For passionate or budding writers, Field Notes is another attractive option for notebooks. The line includes ruled utility notebooks, stenos, and planners that are perfect for individuals who have finally overcome writer's block. These will look good on the office desk or tucked comfortably inside #youreverydaycarry, inside your room or out during your adventure.
There is always room to write - you just have to search for materials that resonate with your desire to express yourself. Pick Word or Field Notes and relish the beauty of writing once more.
Shop Word and Field Notes online at www.urbantravellerco.com or visit the UTC stores in Greenbelt 5 and Alter Ego and jumpstart your writing adventure.
 Check out www.urbantravellerco.com or follow @urbantravellerco on Instagram and Facebook for more hip and classy finds. (30)