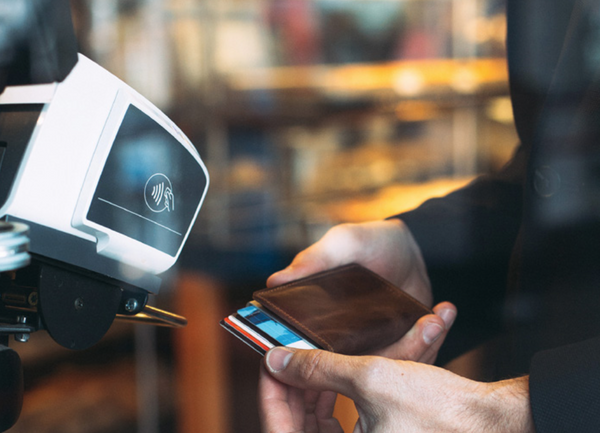 Better RFID Safe Than Sorry
Keep your cards and money organized and safe. Get a Secrid or Bellroy wallet with RFID protection and outsmart tech-savvy thieves!
In this day and age, you can be robbed of not just your cards and physical money but also your hard-earned bank savings and identity. Don't be a victim of cybertheft. Secure your finances with top-of-the-line RFID protected wallets manufactured by our bestsellers, Secrid and Bellroy. 
THE DANGERS OF RFID
Radio frequency identification or RFID is a type of technology that is utilized to identify objects and people through the electromagnetic or electrostatic coupling in the radio frequency portion of the electromagnetic spectrum. Wireless identity thieves can easily access information such as the card holder's name, address, phone number, and other pertinent information with RFID.
SECRID
With the growing number of plastic cards, Secrid gave rise to its very own ultra-thin aluminium Cardprotector, which substantially reduces the card's sensitivity to radio signals but leaves enough for it to be available for contact over short distances. This feature, which makes Secrid products extremely handy and sophisticated, have won Secrid several international design awards.
The Secrid wallet may appear small on the outside, but it holds a surprising amount of space, which can accommodate a number of cards and wads of cash.
BELLROY
Founded in 2010, Bellroy aims to help the world carry with greater simplicity and ease. From its headquarters in Australia, Bellroy manufactures products made of leather materials that are guaranteed to last for a long time.
 Bellroy recognizes the risks that RFID skimming poses, so products under the brand such as the Note Sleeve, Hide & Seek, and Travel Wallets have been RFID-protected. These amazingly stylish wallets can hold several cards, retaining a slim appearance despite their bulk of content.
Win the fight against RFID skimming and wireless identity theft. Remember, it's better RFID Safe than sorry.