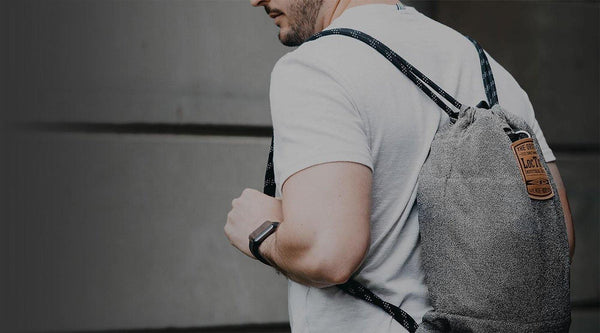 #LIVEMOREWORRYLESS with Loctote
GET A BAG THAT STAYS LOCKED AND LOADED
#ChooseYourCarry from the new Flak Sack Series by Loctote Industrial Bag Co. and Urban Traveller & Co. and get Php 500 off on your pre-order.
When travelling, you're prone to meet different types of people. While there's a great chance that you'll encounter colorful individuals who share your passions and view of life, there's also the possibility of running into shady characters who are only interested in making quick cash out of your belongings.
Keep your things safe from the clutches of thieves. Store your possessions in a Loctote Flak Sack that guarantees total security.
What's with the sack? 
A Loctote Flak Sack is not your average pack. For one, it's extremely slash resistant. A single slice from a sharp knife will not rip your bag – and your life – in pieces, as a Loctote Flak Sack is made up of two layers of fabric that withstands slashes, tears, and abrasions.
Each item in Loctote Industrial Bag Co.'s Flak Sack Series is equipped with a secure locking system. With its stainless steel locking strap and a heavy-duty solid brass combination lock, even the most nimble thieves will have a hard time getting their hands on whatever's inside your Loctote Flak Sack.
 
Additionally, LoctTote Flak Sacks are built with certified RFID blocking material that prevents tech-savvy burglars to get your private information from credit cards, passports, and smart cards through unauthorized scanning. The bags are also water-resistant, which makes it a good companion for those who like to venture in the great outdoors, rain or shine.