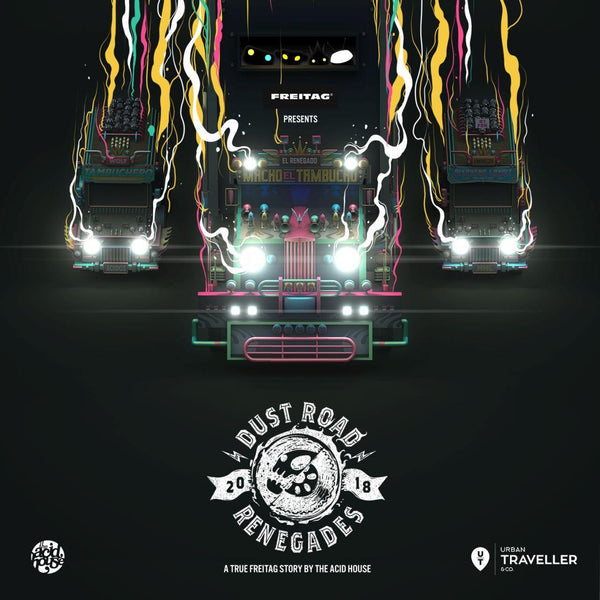 Urban Traveller & Co. welcomes Freitag with the launch of Tarp Blanche
European urban outfitter Freitag is coming to the Philippines – and everyday carry store Urban Traveller & Co. (UTC) is heralding its anticipated arrival with the launch of the Tarp Blanche video campaign this May. 
Through Tarp Blanche, UTC will present the inspiring story of Freitag through a series of shorts developed and produced by animation film artists from Acid House. Each story will take viewers into a journey with the Freitag brothers – brand founders Markus and Daniel – as they lay the foundation for what would be a leading supplier of carrying needs.
The Tarp Blanche campaign will also feature the beauty of upcycling, a process that transforms waste materials into high-quality items. It was through upcycling that the Freitag brothers were able to create a messenger bag from used truck tarpaulins, discarded bicycle inner tubes, and car seat belts.
"We look forward to finally distributing Freitag to our urban travellers here in the Philippines," said UTC's Chief Curator Hans Kenner Fernandez. "Freitag is a great addition to the roster of brands that are available in our stores. Its promise of quality, uniqueness and social awareness are aligned with our vision of helping our customers create the best impression for themselves through the products that they carry."
The Tarp Blanche Campaign will be unveiled on 4th May at UTC's flagship store in Greenbelt 5 (Level 2). A special freebie awaits customers who will pre-order, as well as an exclusive invite to Freitag's launch event in June.
For more information on events, new brands and promotions, visit www.urbantravellerco.com or follow UTC on Facebook and Instagram at @UrbanTravellerCo.