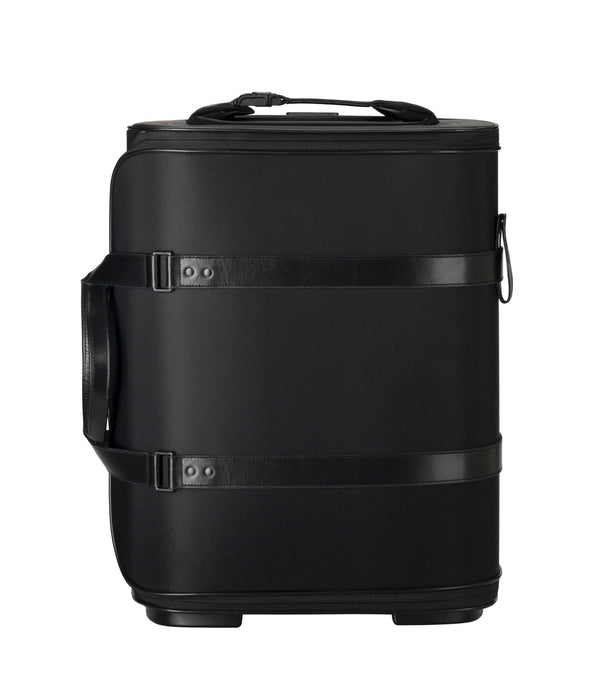 VOCIER – The Luggage for the Global Nomadic Gentleman
VOCIER – The luggage for the global nomadic gentleman
Now available in the Philippines through Urban Traveller & Co 
VOCIER carry-on luggage is meticulously designed to provide the perfect blend of function and finesse, a modernist artisan ethos for the contemporary male.


VOCIER luggage is designed to ensure that even the most delicate suit will arrive at its destination safe and wrinkle-free in a carry-on size, a nod to practicality and gentlemanly sophistication. Traditional bags wrinkle clothes because of tight corners, resulting in folds due to pressure put on the garment. By eliminating these factors, wrinkles are avoided. The suit is kept in a special protected sleeve that gently curves around the interior of the bag. 
Many brands claim to offer products which marry form and function, but rarely do these products deliver on both fronts. VOCIER excel in delivering not just form, but style as well as function.
Rather than chasing after transient fashion trends, VOCIER have focused their attention on creating chic, timeless pieces that like their owner stand outside the world of fashion, instead choosing innate style as their calling card. True style is always timeless and
VOCIER understand this implicitly. The products have recently received the internationally acclaimed iF Design Award 2015.
Any sartorial gentleman knows that the devil is in the details and that's why they've created highly innovative products featuring materials such as plastics traditionally used to construct critical components of luxury automobiles and genuine Italian leather. Beneath the sleek exterior of VOCIER luggage lies a patented, revolutionary technological advance allowing the user to pack a suit in this carry–on luggage knowing that it will emerge wrinkle-free at the journeys end.
Shop online at www.urbantravellerco.com or visit the UTC Pop-up Store in Greenbelt 5, Makati City to see our Vocier carry-on luggage.
Visit www.urbantravellerco.com or follow @urbantravellerco on Instagram and Facebook to see more of what #youreverydaycarry should be. (30)