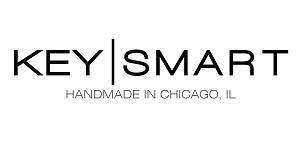 Keysmart - Organise and Simplify Your Keys
One of life's greatest annoyance - bulky keys that create a bulge in your pocket. Bulges in your pocket makes your outfit look tacky and uncomfortable, sometimes the protruding keys or portion of the keychain even damages your pants. 
Enter Keysmart. Keysmart is the swiss army knife of keys. It is a nifty #everydaycarry accessory that helps remove the bulge and organise your keys.
Keysmart is easy to use, universal in terms of the keys you can fit and is expandable so that you can fit more than 8-10 keys.  You can also attach all sorts of nifty little gadgets to it like a car fob, bottle opener or even a USB.
Check out the review by Tech Ninja below:
Assembly is also very easy. Watch the video below to see assembly in 4 easy steps.
Keysmart is very classy and sleek while being functional in solving your everyday carry problems. Urban Traveller & Co. has brought in the extended version that can carry up to 8 keys for the regular version and 10 keys for the Titanium Limited Edition version.
Material is made out of "AIRCRAFT GRADE ALUMINUM • STAINLESS STEEL HARDWARE • LASER ENGRAVED LOGO" born and made in the USA.
There are currently 2 sizes available - Standard and Extended. The extended version is there to accommodate long keys at 53mm.
Keysmart is now available at Urban Traveller & Co. you can order online at www.urbantravellerco.com or you can visit the store at R2 Level Archeology Wing, Rockwell Powerplant Mall Makati City Philippines.
Colours Available : Black (Best Seller), Slate, Red, Blue