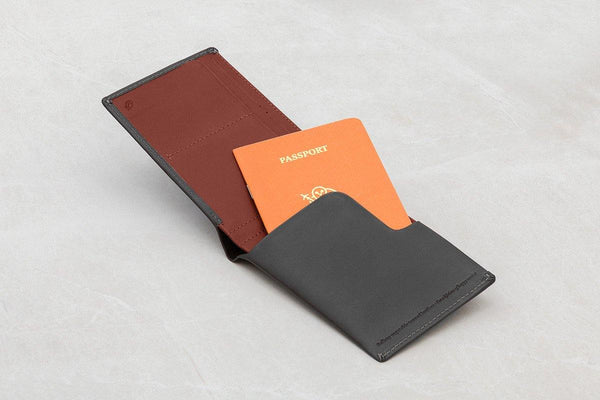 #Wanderlust Gear - Jetsetter's Best Friend
#Wanderlust - Even more reason to slim down youreverydaycarry
Time to go somewhere and wander around. Place yourself in a whole new environment and experience something new. 
 
Introducing Bellroy's gift to Jetsetters
Travel Wallet
FIT ALL OF YOUR TRAVEL DOCUMENTS IN YOUR POCKET
No more beading with nervous sweat as you shuffle through your bags, looking for your passport. The Travel Wallet enables you to keep all of your important documents in one place while fitting snugly in your pocket. With two note sections, a tailored passport pouch, card slots and even a handy pen, the only thing you need to worry about is making sure you get a window seat on the plane.
Passport Sleeve
FOR THE MINIMALIST TRAVELLER...
Our Passport Sleeve is a specialist style that offers protection for your passport, while adding extra features like a handy pen for custom forms and slots for the cards you need when on the move. The signature Bellroy pull-tab also provides quick access to your documents. Experienced travellers pack slim.
For more travel gear head over to our Jetsetter's collection in our lifestyle curator.
Tomorrow we'll take a look at our weekenders for adventurers. Stay tuned!