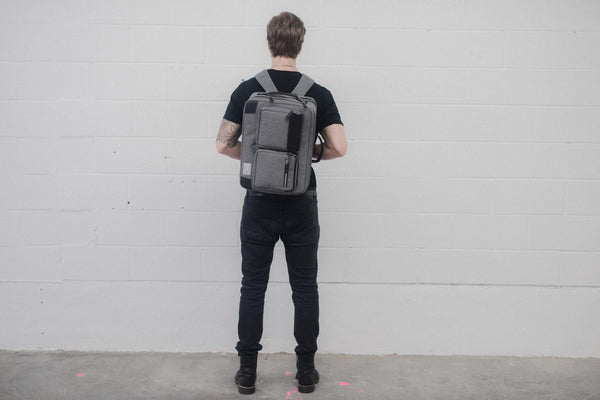 Venque Briefpack XL - Your All in One Utility Bag
I was about to travel abroad for 6 weeks and knew the difficulties of carrying a lot of my essentials. 6 weeks in Europe that was part tour/vacation and part work as I had to attend business meetings, retail visits and conventions.
Flexibility - this is the most important criteria I have when it comes to picking my bag. I needed something that can carry the things I need for work and the things I need for tours. Enter the Venque XL Briefpack
The Venque Briefpack XL measures 19"x15"x6.5" perfect for any airline carry-on restrictions and comes with three different compartments. You have the first compartment, which has an organiser for work essentials like notebooks, documents, cards and pens and a padded sleeve for your laptop. It can fit up to a 17-inch laptop or the biggest Macbook available.
The second compartment is a mini luggage. It is spacious enough to fit up to three days worth of clothes. The X-strap buckle is there to securely fasten your items so that things don't sprawl into a mess when you open the compartment.
The last compartment inside the bag is a series of pockets and holders that's perfect for your accessories for both work and toiletries. You can now store your hard drive, cables, medicine and other items in a very organised manner.
The front pockets come with three easy access pockets. Power banks, earphones and other travel accessories are a great fit to be kept here. The easy access pockets ensure that you constantly don't have to keep opening your bag to get your stuff.
But the best thing about the Venque Briefpack XL? You can carry it three ways: Backpack, Briefcase Sling or as a Carry-on to your luggage. See it in action in the video below:
Get your Venque XL Briefpack now here in Urban Traveller. Choose from 4 Styles - Classic Leather (Black, Grey) and Black Leather (Black, Grey). Click here to see it now.