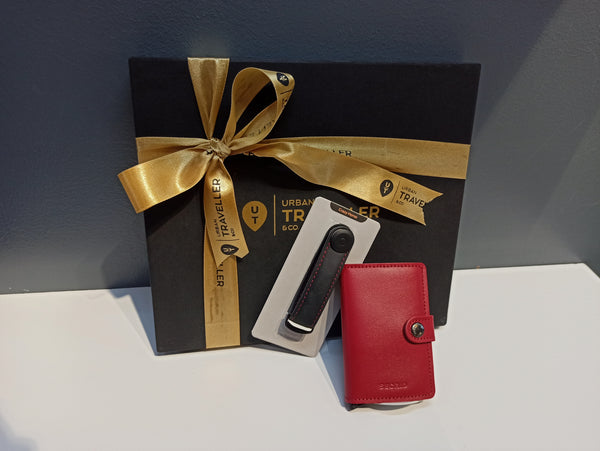 Beat The Christmas Rush With Urban Traveller & Co.'s Holiday Gifts!
Urban Traveller & Co. offers more variety for this year's Holiday Gift boxes
Too much time is spent agonising over what gifts to give, almost to the point of procrastination. And because Christmas in the Philippines supposedly begins the minute the clock strikes midnight of September 1st, it feels easier to push that obligation aside 'til perhaps early December, right…?
Alas, the first week of December just passed and as Christmas Day looms closer, the pressure to buy gifts now grows bigger and bigger.
We feel the brunt of the agonising over gift-giving comes in part from the need to make it meaningful. To give gifts after all is an extension of sincerity. But that begs the question, what does a meaningful gift look like? And how does one find that meaningful gift before time runs out?
Well, everyday tools come a long way, especially when ergonomically designed. Gifting the right tool also means you hold a great understanding of how they operate on a daily basis, and how your gift can help with that.  So if you're looking to beat the Christmas rush AND give your family and friends great Christmas gifts, we've got the answer.
Secrid & Orbitkey
for the classy dads and moms. Our bestselling brands are staples for any Urban Traveller, who loves the timelessness and luxurious aesthetics of leather.
For the million miler (or soon to be!), you know how important a comfy travel pillow and handy umbrella are. Good thing we have our
Ostrich Pillow
and
Knirps
ready, eh?
Head on to our branches for more gift box options -- or DIY it with the help of our friendly staff. See you at the stores!