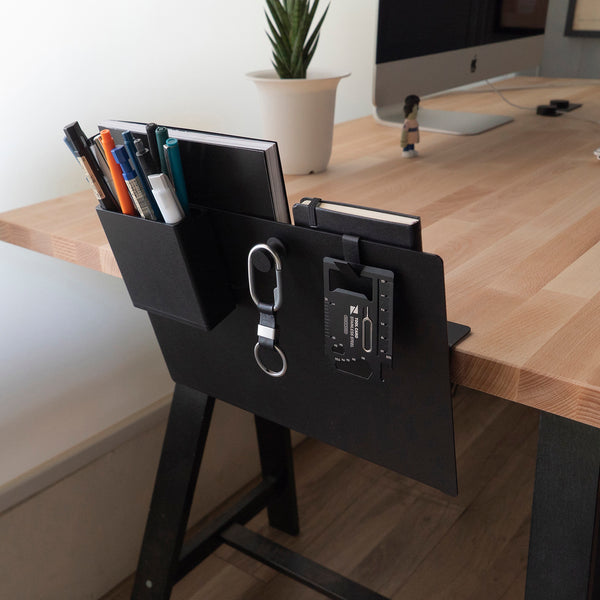 A tidy workspace is as easy as A to Z[enlet]
Zenlet The Rack Series is your hassle-free way of sorting your desk essentials.
Whether you're still working from home or back to your physical offices, decluttering your table is definitely a must. This way, it enables us to be productive and have more time working than searching for misplaced scissors, pens, clips, or receipts. 
 
Zenlet's The Rack Series offers a collection of desk-add-on objects meant to help you put an end to any clutter surrounding your workspace. 
 
This series is composed of different elements made from aircraft-grade aluminum alloy. The Rack can store large items, the Clip can carry small things, and the Baseplate manages wires and cables.
Without the hassle of drilling or screwing, these helpful declutter accessories can be quickly attached to your desks in seconds. You don't need to take any tools out from your boxes or even read any manual.

Eazzzy, right?