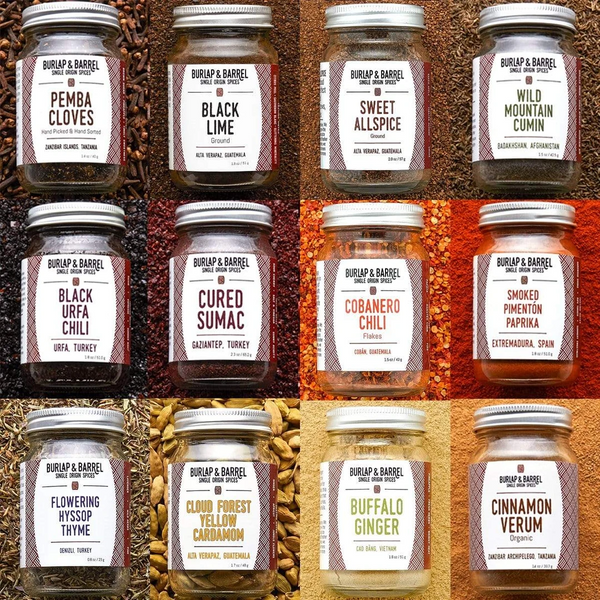 Burlap & Barrel: Your Gateway to a Whole New World
Tickle your taste buds with exotic spices from Burlap & Barrel. The new normal has brought about a lot of changes in our lifestyle. As most individuals continue to work, play, and stay at home, some people are starting to learn new skills - especially when it comes to the kitchen. 
Every cook or aspiring chef knows the importance of creating flavorful dishes, and this can be achieved with the right ingredients and mixture of spices. Whether you're a certified expert cooking for a special occasion or just starting to stock up in the kitchen, here are five must-have staples from Burlap & Barrel:
Organically grown in Southern India, Burlap & Barrel's New Harvest Turmeric is deemed sweet with a touch of floral flavor. It's harvested by hand and is best paired with roast veggies, iced or hot lattes, and stewed fruits like peaches. 
If you're looking for a big kick in the spicy department, then you should try this rare variety of chili from Guatemala. They're fruity but uber spicy, with its Scoville units ranging from 30,000 to 50,000. To enjoy it to the fullest, use with caution, sprinkle small amounts in your pastas, eggs, and vegetables. 
Found in the Hindu Kush mountains of Afghanistan, this cumin variety is not only known for its flavor, but also for its medicinal properties. The Burlap & Barrel Wild Mountain Cumin enhances the savory taste of meat and vegetables especially before roasting or grilling. 
Take desserts to a whole new level. This particular type is considered an heirloom variety found in the mountains around the ancient Vietnamese capital city of Huế. When used in dishes and desserts, it gives off a combination of intense sweetness and spiciness. It's used for baking cookies and toppings for smoothies and yogurts. 
Considered a very special herb only grown in the Middle East, the Flowering Hyssop Thyme has a floral, herbaceous flavor and aroma that's perfect for grilled meals such as chicken and vegetables. 
Most of the spices offered by Burlap & Barrel are organically grown, harvested by hand, dried naturally, and transported as a whole to maintain freshness. Stock up on your favorite spices and get them here.