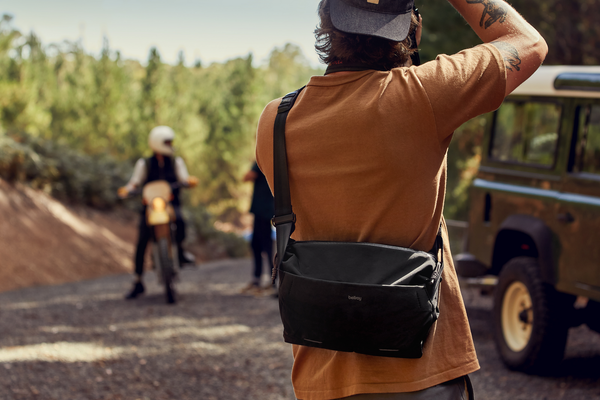 Cameras Are ALWAYS At The Ready
New at Urban Traveller & Co:  Bellroy Venture Sling - Camera Edition
By JKim Valdes
Let's be honest: no matter what kind of photographer you are, bringing professional grade DSLR cameras anywhere is a commitment. Most carrying bags are bulky, heavy, and stick out like a sore thumb. What if that were to change?
The Bellroy Venture Sling lends its signature focus on outdoor adventure, accessibility, and easy organisation to photography enthusiasts in the new Venture Sling 10L Camera Edition sling bag. 
This camera-friendly, travel-oriented bag is built with durable, water-resistant ripstop recycled fabric. The same accessibility and ease of organisation that Bellroy users have come to associate with the Venture Sling are also featured in the Camera Edition, with the bag being able to house a variety of camera setups. Self-compressing gussets adapt to your load and keep the bag slim, while the shingleback double-ended zipper allows for wider opening. It also features detachable tripod straps. 
The Bellroy Venture Sling Camera Edition weighs 500g and can carry up to 10L of weight.. A bag like this makes carrying cameras around feel less like a commitment, and more like an excuse to take more pictures.