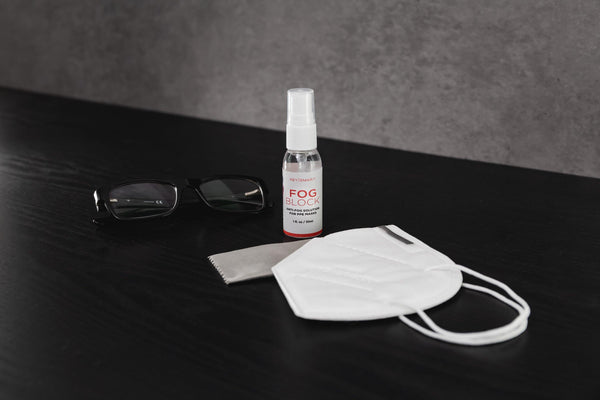 Embrace Clarity with KeySmart Fog Block
Individuals wearing glasses on a daily basis know just how difficult it is to keep their specs fog-free. With KeySmart Fog Block, people wearing glasses can enjoy the world in high-definition without having to worry about cleaning their spectacles all the time.
Safe for all lenses
Whether that's for your reading glasses, sunglasses, or goggles, KeySmart Fog Block works on all three. It's also safe to use for anti-reflective and non-reflective lenses.
Easy to Use and Has a Long-lasting Formula
One spray is enough to last you an entire day. No need to re-spray every now and then and you can continue doing your tasks undisturbed. 
Travel-Friendly
Packed in a 1 fl oz., the KeySmart Fog Block is portable and easy-to-bring. You can put it in your hand carry, pouch, or even in your pocket! Perfect for travels. 
Ideal in the new normal
With face shields and face masks required to be worn in public in the new normal, it's now more challenging for eyeglass-wearers to prevent their lenses from fogging up. With KeySmart Fog Block, you can stay safe and protected all while having 100% clarity of the world around you.