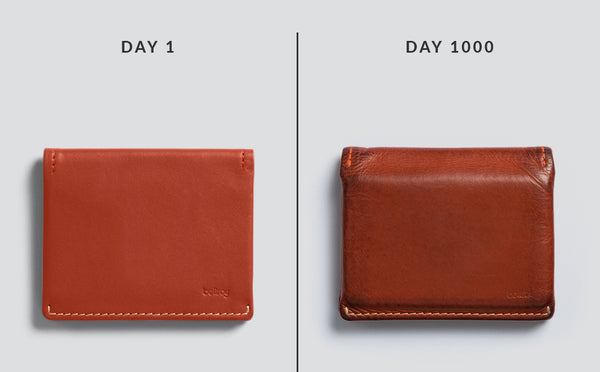 Father's Day Special: Perfect Gift for Dads Who Love Wallets
It is only every third Sunday of June that daddies are given license to throw cringe-worthy dad jokes all day long. And quintessentially, it is also the day we shower them with functional gifts to show how we truly honor them. 
If you don't have time to run to the store and scout for the most incredible gifts for your cool pops, the Urban Traveller & Co. presents you two of the most recommended wallet brands that dads could easily carry around on their day-to-day grind.
Launched ten years ago, the Bellroy brand pioneered the "Slim Your Wallet" campaign. This label re-engineered the conventional chunky wallet to help its users carry the essentials in a minimalist manner. 
Bellroy Card Pockets. Don't be deceived by its size; it could certainly hold a bunch of essentials. From coins to frequently-used cards, your dad can seamlessly zip it up here, ideal for quick errands. 
Bellroy Coin Wallet. Aside from its flat bill section, this product boasts its antimicrobial feature and sustainable leather material. It also has RFID protection details that avoid identity theft. 



Bellroy Slim Wallet. This minimalist wallet will undoubtedly reduce the chunk on your dad's pockets and keep the essentials in place with its unrivalled designed card slots and flat bill pockets. 
Bellroy Hide and Seek Premium. Backed by the brand's 3-year warranty, this is surely a product to beat in Bellroy's arsenal. With its premium leather made in the Netherlands and perfectly engineered features, this sure is worthy of your papa's daily accessories. 
A Dutch brand, this slim-wallet maker is another highly recommended label for your dad's special day. Secrid has been a maker of pocket essentials since 1995, and they've been unstoppable in constructing innovative models to make our lives and our environment better.
Secrid Miniwallet. An all-rounder accessory, this iconic model offers vast storage capacity despite its compact size. It is offered in various hues and styles that you can freely check here on our site.  
Secrid Card Protector. This ultra-slim piece protects your cards from bends, breakage, and unprompted wireless communication. Please check some of its fashionable versions and you will not regret it. 
Secrid Twinwallet. If your dad needs more slots for cards without the bulk, this is the well-suited piece for him. It can hold 16 cards and has extra slots for bills and receipts. 
While there are a chock-full of gift options for daddies to remember you by, as cliche as it may get, it is the thought that counts. Whatever gift you decide to give him, your dad would surely get you off by his heart wherever he may go. After all, you alone are reason enough to keep him going every day.