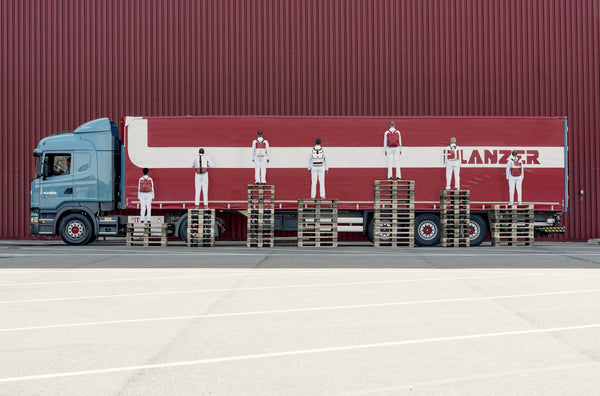 Freitag: Fusing F-ashion and Sustainability
Who would have thought that dirty truck tarps can be transformed into fashionable pieces of bags? Just in time for Earth Day, let's get to know the Freitag brand and explore how and why this innovative eco-friendly brand started a ground-breaking movement.
Brothers Daniel and Markus Freitag, both Fashion Design students, pursued innovating sustainable products in 1993 as their share in reducing carbon footprint. Guided by their creativity and philosophy, the brothers upcycled truck tarpaulins and turned them into one-of-a-kind waterproof messenger bags.

Soon, the brothers successfully offered these easy-to-carry products commercially. Freitag is now considered a flourishing company with its manufacturing factory and employs hundreds of workers. The brand was also able to organically grow by promoting a conscious lifestyle towards a sustainable way of living.
After 25 years, the Freitag brand has been faithful in delivering environmentally friendly products. From truck tarpaulins, the brand expanded into upcycling inner tubes from bicycles and seatbelt. 

Freitag has a comprehensive collection of one-of-a-kind bags perfect for a vast range of consumers. If you love the laidback style of backpacks or prefer the easy accessibility of messenger bags, Freitag got them. You can also check some of its colorful, handy shopping tote bags to make grocery shopping a little bit more fun. 
 
Does a bag full of eco-friendly products excite you? Freitag complements its bag offering with accessories that you can carry snazzily around the town. Check the brand's colorful wallet options, laptop sleeves and phone cases, keychains, among many others.