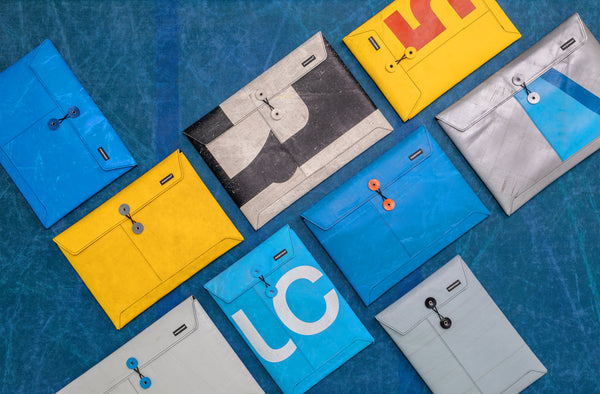 Freitag: Uniquely Thoughtful Christmas Presents For Your Loved Ones
Are you on a hunt for a unique Christmas gift you can give to your fam bam? Worry not, as the Urban Traveller & Co. will help you out. We present you with a one-of-a-kind brand that delivers a one-off style and is friendly to our environment. 
Freitag, known for its recycled truck tarpaulin bags, has launched several chic pieces as part of its commitment to supply environmentally friendly products. Let's get to know some of the brand's exciting and trendy iterations you can dole out to your special ones: 
Bags. Freitag brags about its comprehensive collection of gears perfect for a vast range of consumers. Suss out on some of their impressive selection:
Backpacks. With its vast array of far-out backpack pieces, there's no better product to give your fashionista friends and family than the Freitag backpacks. These pieces are functional and durable enough for whatever adventure they may have. 
Messenger bags. If your friend loves the easy accessibility of messenger bags, Freitag got several mind-blowing iterations for them.
Shopper and tote bag. Grocery shop but make it fashionable. For a fun-filled trip to the grocery, go over some of the brand's colorful and handy shopping tote bags. 
Laptop bags. Freitag got several bag variations for their trusted lappies to carry their laptops around the town. 
Accessories. Is a bag full of eco-friendly products exciting for your family? Freitag sells an extensive collection of eco-friendly merchandise that they can carry snazzily around the town. Check the brand's colorful wallet options, laptop sleeves and phone cases, pouches, card wallets and more. 
Secrid x Freitag. Two of the most innovative brands have collaborated to develop a wallet that uses upcycled materials. Launching the F705 Carprotector, this accessory combines the handy features of Secrid's Slim Wallet and the durability of Freitag truck trap products. This compact tool can store up to 6 cards, which can slide out of the case at a touch of a button.