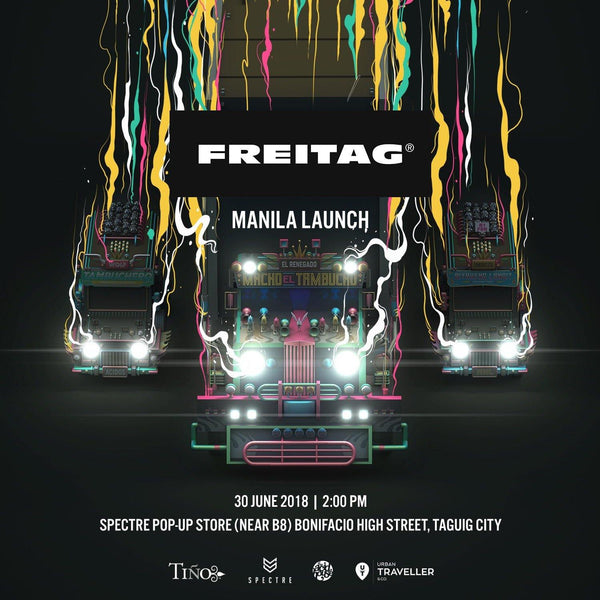 High Class, High Street: Urban Traveller & Co. to hold Philippine launch of Freitag at Bonifacio High Street
It's finally happening! Urban Traveller & Co. (UTC) is ready to officially unleash popular European urban outfitter Freitag on the Philippine market, in a launch happening this June 30 at the Spectre Manila's pop-up store in Bonifacio High Street, Taguig City.
With its Tarp Blanche campaign serving as a prelude to Freitag's official Philippine launch, Urban Traveller & Co. is prepared to dazzle its hip and classy clientele with a display of Freitag bags in varying styles and colors. Each item's unique flair is a product of upcycling, a process which transforms waste materials into high-class items.
Excitement awaits customers, who will not only get first dibs on UTC's newest brand, but also have the chance to explore what Spectre has to offer. From grooming items to bespoke suits for men, every corner of the pop-up store is guaranteed to give guests the urge to splurge.
"With the launch of Freitag in the Philippines and opening of Spectre's pop-up store in Bonifacio High Street, we are truly ending June with a bang," said UTC's President and Chief Curator Hans Kenner Fernandez. "With these events, we hope to encourage more Filipinos to go out and embrace their best selves. We want to provide them with the tools they need to embody the ideal urban traveller – and we are confident that Freitag will complement their sense of fashion and spirit well."
Entrance to the Philippine launch of Freitag is free, and will start at 2 PM on the aforementioned date.
For more information on events and new brands for sale at UTC, visit the official website or follow UTC on Facebook and Instagram at @UrbanTravellerCo.