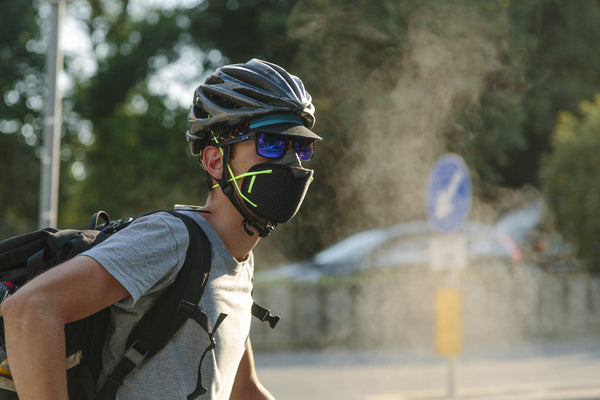 Mask up! Never, ever forget to keep safe.
Pandemic fatigue is real... 
And we all know that there are very real consequences to not staying vigilant. As our cities open up to more economic activities, we urge you to remain steadfast in your health practices to keep yourself, your family and the people around you safe. Wear a mask. ALWAYS.
Washable breathing protection for adults and kids. Made from a special foam, the ACTIVE MASK features an improved design on the earloops and in the internal seams that allows you to wear it all day without the hassle. Polyurethane entraps pollen and big dusts while it filters 90% of the particles with size 20 Micron and 70% of the particles with size 5-10 Micron. Adult Mask available in regular and large sizes.
Pollution mask with interchangeable filter compliant with the FFP2 European standard (N95). The innovative design of
Banale Mask 
guarantees comfort and full protection against PM 2.5, PM 10, pollen and bacteria.
Aside from the trademark antibacterial layer, activated carbon, and an interchangeable filter that made Banale masks a hit, this newest addition to the roster has
antibacterial silver
that boosts the protection it gives to health-conscious people and urban commuters.
Again, we urge you. Stop the spread of COVID-19, protect yourself and your family. Wear a mask. ALWAYS.