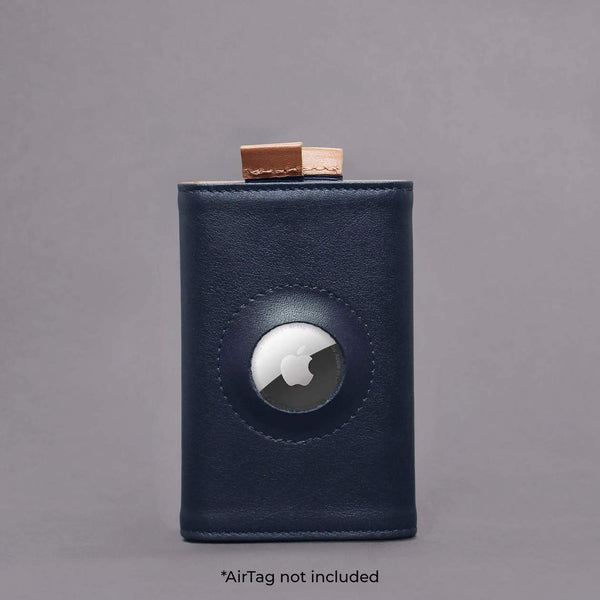 Never Lose Your Money Again With The Frenchie Co. AirTag Ready Wallet
In this innovative and dangerous world today, it is ideal to be able to keep track of our essential belongings such as our mobile phones, keys, and our wallet. As smartphones are now designed to have GPS and can be tracked down when lost, it is still challenging to put the same technology in a wallet. But then AirTags by Apple were invented, which you can put in your purse or use as a keychain for your keys to allow you to track your belongings wherever you go. To keep up with this innovation, The Frenchie Co. offers the AirTag Ready Wallet from their Speed Wallet Collection, so you can avoid losing your essentials again.
Made with eco-friendly and top-quality Italian leather, the AirTag Ready Wallet from The Frenchie Co. is available in multiple colors that you can choose from. The available colors are Ultra Navy-Tan, Burgundy-Tan, Black-Tan, Turquoise-Tan, Green-Tan, Mocha-Tan, and Red-Tan. You can check them all out here at Urban Traveller and Co., where you can have the liberty to pick the color of your choice.
With a dimension of 63x99x10mm when empty, the AirTag Ready Wallet by The Frenchie Co. can hold up to 12 cards and 12 bills. It works with any currency as well. Anyone can use it from anywhere in the world. Thus, you can use it when you travel to different countries. The full-thickness capacity of the product with the AirTag inserted inside can reach up to 20-25mm.
The Frenchie Co. AirTag Ready Wallet features a small round with a slit pocket inside where you can easily insert your AirTag. It also displays a magnetic closure and RFID blocking, keeping your cards and money safe and secure. But please note that an AirTag is not included when purchasing the item. 😉