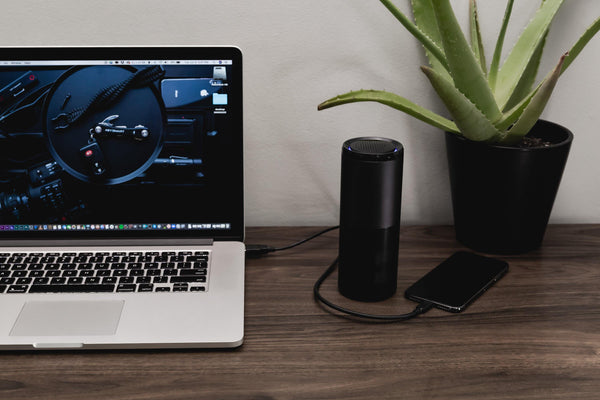 NEW DROPS from KeySmart!
INTRODUCING... The World's Most Portable Air Cleaner
Keep your air clean of harmful particles with the KeySmart CleanLight Air portable UV air purifier. The 360 degree H13 HEPA filter removes 99% of particles including smoke, dust, odours, pet dander, TOVC, and air pollution. After passing the HEPA filter, the air passes through a UV-C LED that kills 99.9% of bacteria and germs.
The compact design fits in most cup holders and is strong enough to purify rooms of up to 160 square feet. The KeySmart CleanLight Air includes a micro-USB power cable and a charge port so you can keep your devices charged. Plus, you can add essential oils for aromatherapy.
Practice the CLEAN habit with KeySmart today.