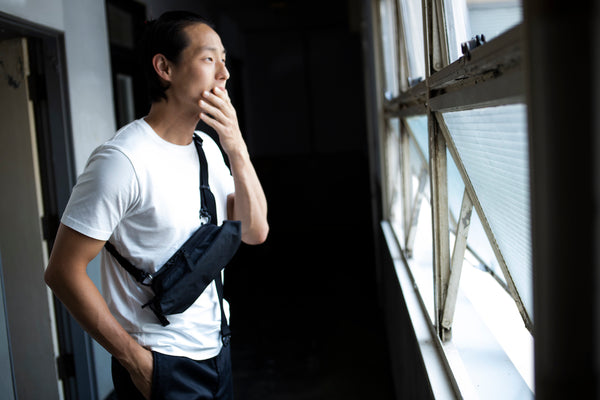 Not Another Mug
Essential #Everydaycarry for Dads

Do away with the matching socks and generic "No. 1 Dad in the World" mugs, which have become the default Father's Day gift for many in the past. To celebrate this month dedicated to the most important man in our lives, let's take a different turn and give your Pops something that will truly match his style and love for leather.
 
Here we round up the best picks he'd be proud to use every day. 


Chuck out the bulky wallets and opt for something sleeker, slimmer, and more tailored like this Bellroy Hide and Seek Wallet made from premium vegetable tanned leather. This classic style boasts innovative features, including a unique hidden flap to conceal your large bills and a flat pack storage section for your cards. And don't worry about security, as it is designed with RFID-blocking technology to protect all your important card data. 

Smaller than the award-winning X-Pod, the Annex Carrier serves as additional pockets. While still compact in size, it expands to give you more room for your loose change, keys, air pods, toiletries, and more. Wear it around your hips when you're out and about or as a clutch -- or you can even conveniently clip it on to your other bags. Don't be held back if you want to stay ahead.

Have a slim, Jim! The Secrid Slim Mini and Twin Wallets take a cue from the classic billfold to offer a modern design that lives up to the discerning tastes of the millennial dad. Thanks to a patented mechanism, you can slide out all your cards with one swift movement. Don't worry as well about denting it in your back pocket as it is reinforced with aluminum. For a more personalized pick, choose from over 16 different leathers that come in a variety of color combinations with the card protectors.