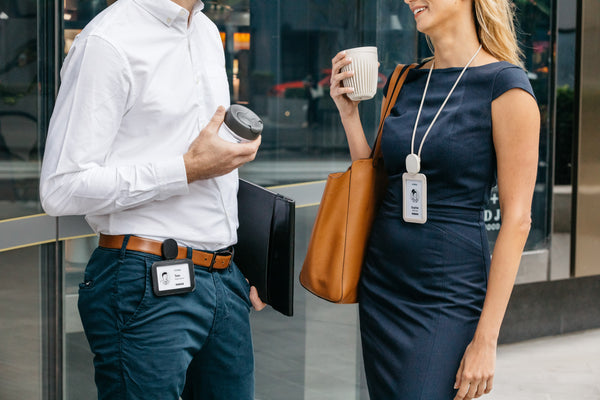 Orbitkey ID Card Pro: The Sleek Way to Have Free and Easy Card Access
When most of us are back to working in offices, Orbitkey developed a solution that will help us move easily throughout the day. Urban Traveller & Co. brings in the sleek and long-lasting Orbitkey ID Card Holder Pro that can conveniently hold our cards for easy tap and go.
This specially designed cardholder keeps all our IDs easily accessible; thus, rummaging through our bags is far from happening again. This holder is indeed a perfect piece when you're on the go for public transport or a quick run to the coffee shop. 
Carrying multiple cards will never be a problem with this accessory as it offers more spaces for all your IDs added with 2 RFID card slots to block digital identity theft. Plus, it allows interference-free scanning that lets you scan your IDs without removing them from their holders. Easy and effortless access, indeed!
For a genuinely seamless interaction, Orbitkey designed it with the unique and durable swivel belt hook. This high-quality material allows the retractor to rotate in your desired direction, thus minimizing the wear on the retractor cord while protecting your personal details.
In case you need different orientations, this Pro got you covered! You can quickly enjoy a landscape or portrait calibration just by quickly transferring the hook from one leather loop to the other.
Available in 2 colors, this accessory can easily match any style preference. You can freely wear it the way you want it -clip it into your pocket or wear it with its detachable lanyard around your neck.
For an utterly mind-blowing feature, this device is made with premium materials sourced from high-quality leather and recycled woven polyester. Orbitkey also allotted extra storage space for our essential small items, like emergency cash or key. 
With the Orbitkey ID Card Holder Pro you can confidently leave your homes without worrying about leaving your essentials behind.