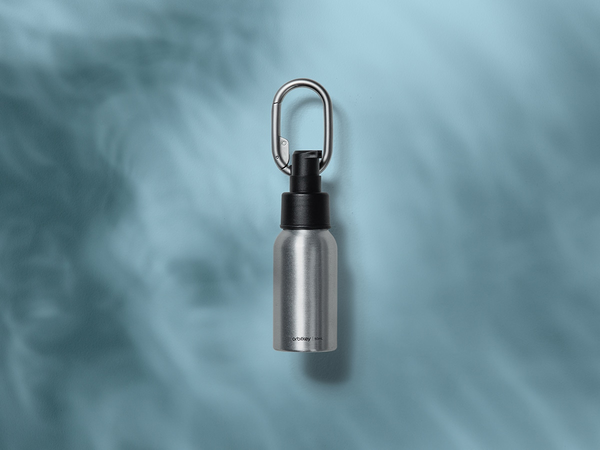 5 Different Ways To Use Your Refillable Sanitiser Bottle
Say good-bye to single-use plastic and re-use your sanitiser bottle with the new Orbitkey Refillable Sanitiser Bottle. 
The resurgence of reusable hardware to promote awareness of climate change as well as to fit visual and aesthetic appeal has allowed for many to advocate for the cause in style. We no longer just fight the good fight, we look good doing it too.

With this however, comes a level of resourcefulness. With that in mind, here are some ways to make the most out of a small reusable hand sanitizer bottle: 
As a fashionable accessory
It's not only functional and helpful, it actually looks pretty. It's worth investing in to maintain your aesthetic.
To house hair oil or other hair-care products
Raise your hand if you're one of those people who invest in leave-in conditioners. Yeah? Exactly.
 To always have mosquito repellant on hand
For those who live in climates where mosquitoes or other bugs cause all kinds of ruckus to your person, this is a must-have.
To carry sunblock or other skin-care products
Now you can protect yourself from UV rays without carrying a bottle that looks like you're prepared to go to the beach any time.
As a gift to get friends started on their journey to eco-friendliness
It's a great way to tell your friends to not only care for the environment, but also to show them that they can look good doing so.
This is how the Orbitkey Sanitiser Bottle mixes versatile function with aesthetic appeal. Its sleek design makes it both convenient and fashionable, and offers a pump that can easily dispense liquid without needing to tip or squeeze. The wide ring clip is sturdy but minimalist, and allows for easy access to any bag or strap. Say goodbye to single use-plastics with a recyclable aluminum bottle that can be used again and again.