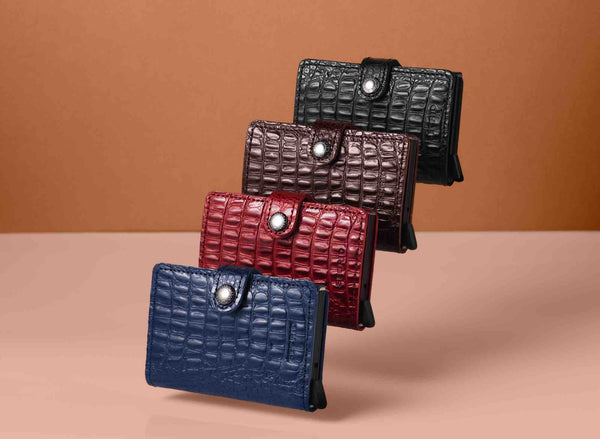 Red Dot Design Awards: Secrid & Orbitkey
The Red Dot Award continues to give accolades to countless impressive innovative brands for its quest for labels that offer ingenious products. The Urban Traveller & Co. is proud to present to you two of the highly acclaimed brands recognized by the Red Dot - the OrbitKey and SECRID.
Orbitkey started in 2013 believing that disordered space is a disordered psyche. For the company, the littlest changes can have the most significant effect – and they're here to assist clients with doing that. Their disappointment with noisy pockets, cluttered bags, and messy keys became their motivation to design a Key Organizer to address these frustrations. 
Adding another feather to its cap, OrbitKey brought to life several Red Dot honored products - Nest and Desk Mat. The portable organizer dubbed OrbitKey Nest is a customizable organizer that has several distinctive elements. It helps you declutter and keep organized wherever you are by its customizable divider. It also has a built-in wireless charger to keep your devices fully charged to keep you going while at work. And to further boost its organizational features, OrbitKey inserted it with pockets dedicated to cards and loose items. 
Meanwhile, OrbitKey Desk Mat is another highly accorded item from this brand. It is made from 100% recycled PET felt and premium Vegan leather. Aiming to produce a clutter-free desk, this smart accessory lets you hide some loose papers on your table. Moreover, it has a magnetic cable holder that secures your cables in place, thus no more eyesore tangles.
Another award-winning brand featured on our site is the SECRID. This brand received its first Red Dot Award in 2010 for its innovative Card Protector, released in 2009. SECRID was inspired to create this plausible product when they realized a shift in the payment system that slowly redirects to electronic mode. 
This ingenious product weighs only 50 grams and can hold up to six cards. It is made of solid aluminum with a patented mechanism. This cute yet astonishing tool protects your cards from breakage and being scanned by unwanted RFID scanners.