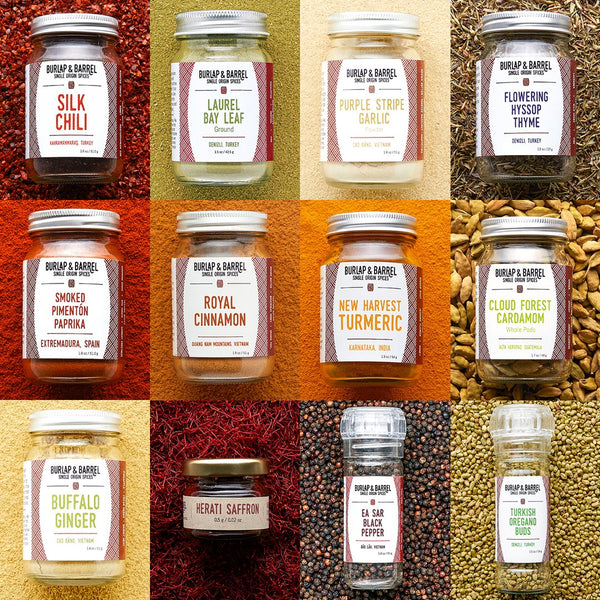 Spice Up Your Cooking With Burlap & Barrel's Equitably Sourced Organic Spices
Spices are one of the essentials when it comes to cooking. As someone who has a passion for cooking, a professional, or even just someone who cooks meals every day for their family, you would need to have the best and, preferably, organic spices that you can use. Burlap & Barrel offers their beautiful spices where all are uniquely and equitably sourced directly from farmers across the globe. 
The company, as a Public Benefit Corporation, works closely and directly with smallholder farmers. Together, they source spices and offer a helping hand to the improvement of livelihood of their partner farmers by producing herbs and flavors that have not been available in the United States before. Burlap & Barrel offers both individual kinds of spices and gift sets, which you can check out here at Urban Traveller & Co.
How do Burlap & Barrel do their spice sourcing? They get their products directly from the farms and not from the factories - this guarantees that the herbs and spices are organic. To ensure the quality of the spices they produce, the company works with the most passionate farmers worldwide who have the proper knowledge and expertise about spices. 
With equitable sourcing, Burlap & Barrel set their partner farmers up to export their own produced spices, paying them a commodity price of up to 10x for their best kinds of herbs. While allowing the farmers to reach out to the international market, the company also offers you access to new and top-quality spices from around the world.
Burlap & Barrel understands that everyone goes through tough times, especially now with the whole pandemic going on, not everyone has enough budget to get everything they need. So if you can't afford the spices, they want you to reach out and discuss with them how much you can pay so they can cater to your needs accordingly.