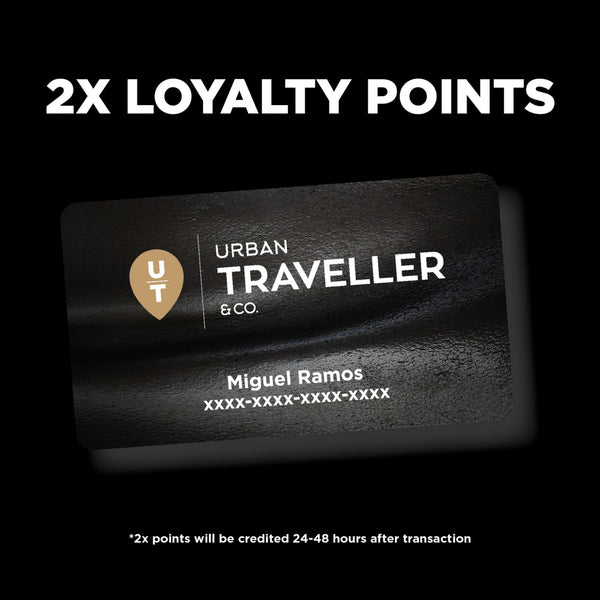 STORE EXCLUSIVE: November Anniversary Promotions
Urban Traveller & Co mall locations are celebrating our 7th Anniversary with these store-exclusive promotions for the whole month of November.
At Urban Traveller & Co, it pays to be loyal. Just like your frequent flyer or mileage program, every purchase at our stores gets you a cash back! Our standard reward is 1%, however since its our anniversary, you'll earn 2x rewards from November 1 to 30, 2022. 
More gifts await our store customers! Aside from these gifts with purchase, we are also gifting you with FREE BASIC ENGRAVING (three-letter initials) and we've updated our Holiday Gift Boxes with bestselling products that are perfect for your significant others.