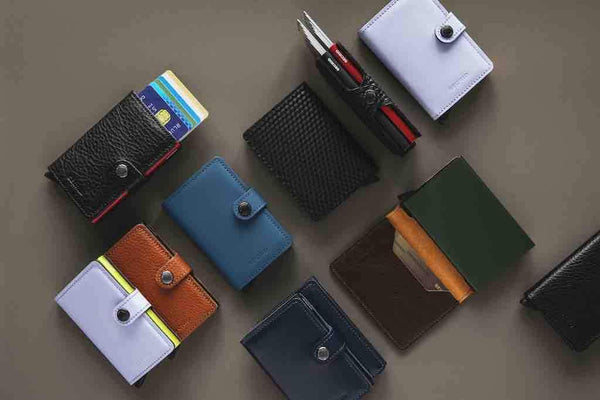 Stylish + Functional: Make a bold statement with Secrid Autumn 2020 Collection
Upgrade your wallet's look and feel with a functional yet fashion-forward innovation from Secrid. With the new Autumn 2020 Collection, you can enjoy the best of both worlds when it comes to practicality and style. It's designed to keep all your every day essentials like money, IDs, and cards in a sleek, chic, and compact case. 
The Autumn collection has five sub-categories for your every need and want: Matte, Polished, Veg, Winner '20, and Cubic. Each wallet in this collection has the same four key features that can help you manage your wallet's contents in an organized manner.
Accessible. 
Gone are the days when you have to squeeze your fingers in between your wallet pockets. Secrid is equipped with a patented mechanism that allows you to access your cards with ease and prevents your wallet from getting stretched and worn out from all the pulling.
Compact.
In today's society, sleeker is better. Pack up all your essentials in one compact case that's light and easy to bring anywhere - perfect for those short strolls, quick trips to the store or as you run errands. 
Protected. 
With Secrid, you get to enjoy tapping your card without the worry of scratching it. The aluminum design protects your cards and other essentials safe from damages and unwanted wireless communications. Secured in the inside, protected from the outside.
Stylish.
Who says you can't be fashionable when it comes to wallets? Make a bold statement with the Autumn 2020 Collection from Secrid. Redefine the meaning of 'form meets function' with its different colors and textures to choose from.