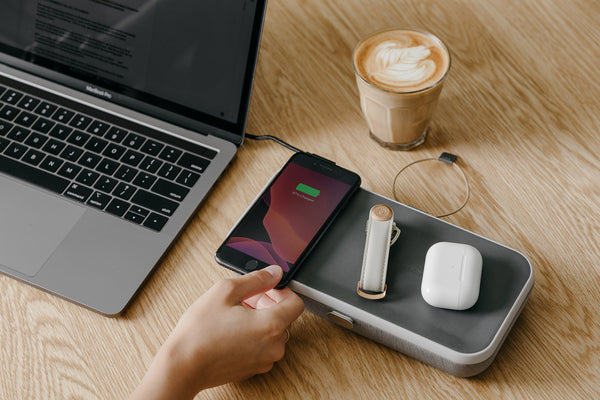 Work From Anywhere with OrbitKey Nest
OrbitKey Nest is your 
convenient carry during the hybrid work set-up.
There's an idea that how we deal with our clutter reflects the state of our lives. Belongings that are messy and in disarray send a negative message, while things that are kept neat and sorted communicate a much more desirable impression. Granted, this isn't always true, but wouldn't it be satisfying nonetheless to have a nifty little tool to help us keep our stuff in order?
OrbitKey sets out to address this relatable concern, paying close attention to the loose items essential in our day-to-day and giving them a place to stay as we move about and use them.
Enter the OrbitKey Nest, a sleek, compact, and ultra-convenient carry-on container that serves multiple purposes.
Here's why we love it!
Though compact in size, it offers generous space to store different things, thanks to its different pocket sizes and slots, as well as movable dividers.
Compartment sizes can be adjusted to accommodate what you need to transport with you at any time. So no more losing pens, clips, charger cords, keys, cards, flash drives, money, cosmetics and more.
It has a cover that doubles as a valet tray for easy access to items used most often. It's a great way to keep things close without having to rummage for them.
Finally, the OrbitKey Nest also serves as a 10W wireless charging pad that keeps mobile gadgets powered to ensure constant connectivity.
It's sleek, unassuming design makes it a versatile, all-around accessory that everyone will appreciate
As individuals seek to move between home and office seamlessly especially with the rise of hybrid work setups, it's important that your things are kept organized more than ever.