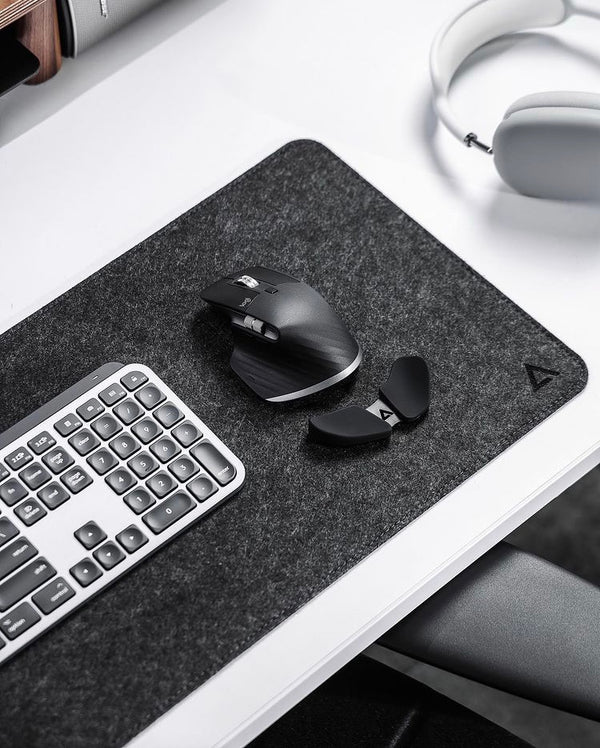 Work in Comfort with your Ergonomic Work Station Buddies
With the emergence of COVID-19, computers and laptops have become an integral part of our work setup. We spend most of our day sitting in front of our desks, sometimes even in our beds, trying to find the most comfortable place to maximize productivity.
But instead of feeling our best after a day's worth of work, we often find ourselves feeling all sorts of fatigue or even end up having bodily injuries.
Worry not! We've listed here some of Urban Traveller & Co.'s best products for an ergonomic workstation that will help you combat fatigue, eliminate the risk of injuries, and increase your productivity.
(Tip: You can also use this to elevate your phone for filming your Tiktok videos. You're welcome!)
MOFT Z – 4 in 1 Laptop Stand Set
The Moft Z 4 in 1 Laptop Stand Set offers multiple ways to raise your laptop at the most comfortable level you need it to be. Equipped with four different angles, this laptop stand is designed to be configured to your desired screen height while seated in your work area. It also prides itself on its standing feature, allowing you to work while standing, with your screen at eye level and your palms rested on the laptop. About the size of a thin book, this on-the-go stand can easily be carried anywhere you prefer to work, be it at the home, office, or just about anywhere you feel like.
Level up your power naps with the Ostrichpillow Go that could take you to dreamland any time of the day. It features high-density memory foam, which provides significant comfort to anyone who has trouble falling asleep. Its lightweight, ergonomic design makes this pillow a go-to for anyone who's working long hours and need a cat nap every once in a while.
Deltahub Carpio 2.0 Ergonomic Wrist Rest
We've all seen those wrist rests used with keyboards, but have you thought of wrist rests used with mouses? Here we have Deltahub's Carpio 2.0 Ergonomic Wrist Rest which will be your ally in preventing wrist fatigue and combating the risk of developing carpal tunnel syndrome.
It sits just at the back of the palm to elevate the wrist and reinforces the pressure from your wrist to the lower palm. With its Teflon gliding feet, the Carpio ensures to move smoothly with your hand against just about any surface area. This accessory is available in multiple colors, sizes, and hand preferences which will be a great addition to that sleek and functional look.
To finish the look of your functional workspace, consider pairing your Carpio 2.0 with DeltaHub's Minimalist Desk Pad. This accessory significantly improves the aesthetics of your workspace and eliminates the risk of damaging your desk or any surface for that matter.
With the anti-slip material attached to its bottom, you won't have to worry about your laptop, keyboard, mouse, and Carpio going anywhere.