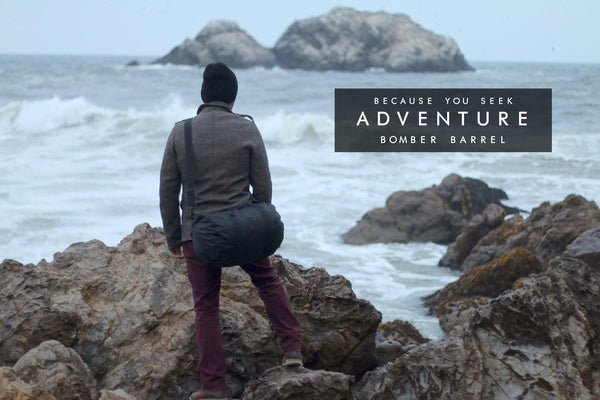 Bomber Barrel Duffel Bag - The Best DAMN Duffel Bag
The best damn duffle bag ever made.
Bomber & Company raised over $430K in Kickstarter funding for a bag designed to fit the lifestyles of minimalists, designers, and explorers. The result is the Bomber Barrel, a durable, minimal, and functional duffle bag that picks up where all others leave off.
Inspired by the classic barrel duffels of the 20th Century, we set out to design a timeless and stylish everyday carry. The Bomber Barrel redefines style by presenting itself in a modern and simple barrel structure: pure, austere and clean. 
The Bomber Barrel is an ultra grade nylon duffel bag designed for you - the athlete, the adventurer, the professional, and the minimalist. It was created to accommodate the lifestyles of the ambitious, the motivated and the driven. With its minimal design, lightweight and black-colored nylon ripstop; its versatility is endless. Its black color creates depth and radiates its bearer's extravagant elegance.
To help you visualise how to use the Bomber Barrel, the guys from Bomber & Co. have devised a fun little video to see the duffel bag at various capacities.
The Bomber Barrel comes with a Mini Bomber Kit. The kit can house your small items and essentials like your keys and your toiletries when you travel.
 And that's why it raised over $430K on Kickstarter. 
The best part? It is now available in the Philippines.