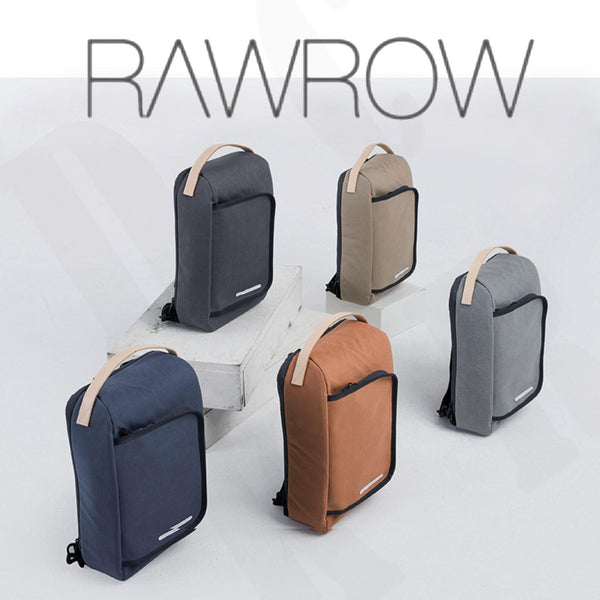 It's time to #CARRYITFORWARD
Trade in your old but usable backpacks, briefcases and laptop bags -- and get 30% off on RawRow
You don't have to be a superhero to make the world a better place. Sometimes, all it takes is just one good deed – or in this case, one old bag.
Dive into your cluttered closet or room for used or neglected packs today until June 15, 2017 and bring them to any Urban Traveller & Co. store. With the help of our partner charities, UTC will help you hand your old carry over to students in need of bags for the incoming school year. As a reward for your selfless act, you will be entitled to a 30% discount on any Rawrow bag of your choosing for every carry you trade in.
The ultimate minimalist brand: RAWROW
RawRow believes that "less is more", so every carry that bears its name stands out with a distinctively minimalist design that appeals to the extremely style-savvy. Unlike some of its peers who focus on perfecting the form only, this trendy South Korean fashion brand aims for that delicate balance between a carry's design and function. The result is a simple and durable bag ideal for its highly-mobile clientele.
RawRow bags make use of waxed canvas that is waterproof and ages over time. Straps are of genuine tanned leather, and the inner lining is made of strong and flexible water-resistant tarpaulin and neoprene cushion. Every material help safeguard things laptops, notebooks, and other devices and keepsakes that matter.