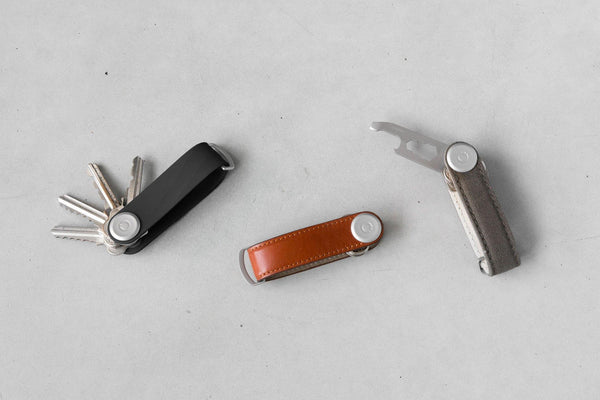 Orbitkey 2.0 - A Design Driven Improvement
How do you make something as simple and good as the original Orbitkey even better? The deeper question might even be - why improve something that isn't broken at all?
The Orbitkey brand has been doing tremendously well over the past few years. They could rest in their laurels knowing that they have designed a good product already. However, the team behind the brand understood the dangers of complacency and sought to listen to its customers and fans. It speaks volumes of the passion and design principle of the people stirring the brand. 
 Watch below for a quick recap on the upgrades of the new Orbitkey
New Limited Edition Black Exclusive
The new limited edition black exclusive features an all black hardware made of stainless steel and finished with PVD coating to create that rich black matte hue. It embodies elegance and classic beauty that develops through time.