MOFT Airflow Universal - Adhesive Laptop Stand
Customer Reviews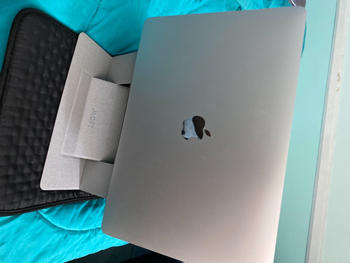 08/19/2021
I recommend this product
Worth the price
I really like the items. I can use this for my laptop. Its worth the price!
Anonymous

Philippines
08/03/2021
I recommend this product
Most Laptop Stand - a REAL STAND OUT
I Love this item! 1) adjustable height which makes it ideal especially when on video calls 2) stable, not wobbly. and a comfortable angle for typing on the keyboard 3) easy to use and adjust. 4) just stick it on to your laptop, and and you forget about it - until you need it. It's like it was really there all along 5) It comes in extra handy when watching videos in bed - I use the stand on my lap (or on the bed) and no longer need to worry about my laptop heating up since it's vent's are not blocked by the sheets. Bonus: the item came within 36 hours after I placed my order online. and was wrapped very well assuring me that the item will not be damaged during shipping.
Anonymous

Philippines
08/16/2021
I recommend this product
MOFT Airflow Universal Review
Great buy! Lessens the stress on my hands and shoulders while on my laptop.
Jessica E.

Philippines
08/15/2021
I recommend this product
Best Online Purchase
I got the item at a discounted price and the product is legit. Had a very smooth transaction and I can say that this is the best online purchase that I made so far.
Ron R.

Philippines
07/29/2021
I recommend this product
Excellent MacBook Air accessory
Haven't used it long enough but so far really liking it. Build quality is great. There are some knock offs out there but when you buy the original, you get what you paid for.
Robert C.

Philippines