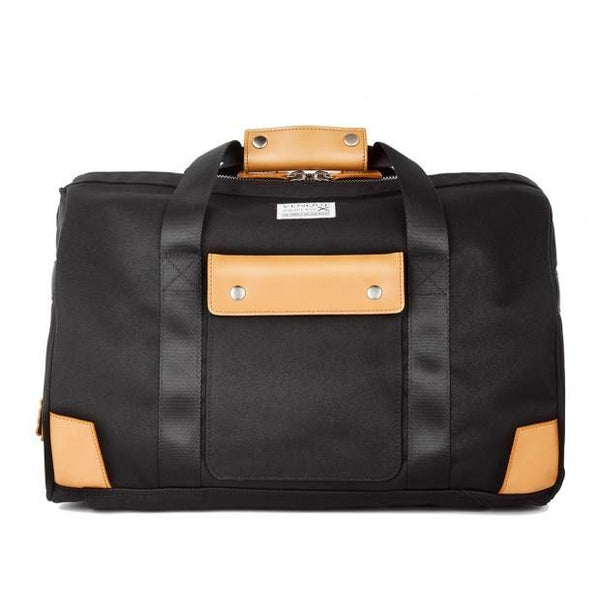 Venque: The Rebirth of the Duffle Bag
Urban Traveller & Co. is now taking pre-orders for the launch of the new bags of Venque coming to the Philippines by June 2016!
Introducing the Duffle Pack 1.0 - The first and last word in duffle bag function and fashion.
From Venque's page:
"Venque's Duffle Pack 1.0 : two ways of carrying, - the only duffle bag you'll ever need whether you're travelling or hitting the gym. Like all of our bags, we design every single piece from scratch, using our signature Quanta fabric, two handle directions, and seat belt grade straps. You can put all of your travel clothes and gear into this bag. Duffle Pack 1.0 has an external slide-through compartment that you can hook onto your luggage handle, making it easier to carry with your luggage. This bag is not simply for travel use: this is also a gym bag. It comes with a shoe organizer that fits your shoes , or even your dirty clothes. The organizer has a waterproof interior- nothing can leak from this pouch. We understand that sometimes it's difficult to carry your duffle with one hand or on one shoulder, so we designed two straps that can hook on to your duffle, converting your duffle into a backpack ."
Representing Venque's commitment to providing the Urban Traveler with rugged, practical style, the Duffle Pack 1.0 is the alpha and omega of the busy lifestyle. Available in the signatures styles of grey and black, this versatile bag will fit right in either at the office or in the airport. Whether it's for carrying your clothes or your files, Venque understands that you can't afford compromises in your lifestyle, and neither will their products.
Crafted with the element resistant Quanta Fabric and quality leather fittings, the Duffle Pack 1.0 also features heavy duty straps that can bear up to 300 pounds. Within the bag itself are modular organizers perfect for the person who needs to carry a large chunk of his life with him. For the discerning Urban Traveler whose adventures take him far and wide, this is the ultimate companion, the first and last version he'll ever need.
Pre-Order now: