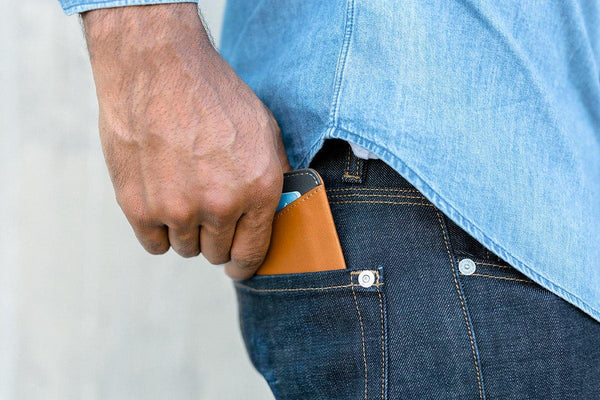 Father's Day Gift Guide - Minimalist
Does your Dad hate carrying excess load in his daily travels?
Urban Traveller & Co. understands the minimalist lifestyle. When Dad carries something it is meant to be used every week. Nothing of those "I might use cards". The Minimalist lifestyle wants simplicity and ease in everyday travels. Unlike the All-Rounder, the Minimalist is willing to sacrifice versatility for comfort and ease.
The Father's Day Gift Guide - Minimalist lifestyle
Keysmart - #removethebulge
Keysmart turns your bulky keychains into a swiss army knife of keys. It is super light, thin and simple yet incredibly useful. How many times have you had keys hit your thigh or puncture your pants or worse - bulge out of your pocket? 
Check out this review of Keysmart and see how it works:
The keysmart comes in two sizes - regular and extended. To determine which one you need all you have to do is measure your keys, if they are longer than 53mm then go with extended. If you want to make sure you can drop by our store at Rockwell Powerplant Mall and our staff can assist you in getting the right size.
Bellroy Micro Sleeve
This sleeve makes easy work of storing and accessing your bills. A pinch opens the central pocket – ideal for folded bills – it's a breeze to slide cash in and out.
External slots fit up to 4 cards, quick to reach when you need them the most, and the central pocket can hold a couple more. Super slim, the Micro Sleeve smooths away pocket lines, for a tailored fit.