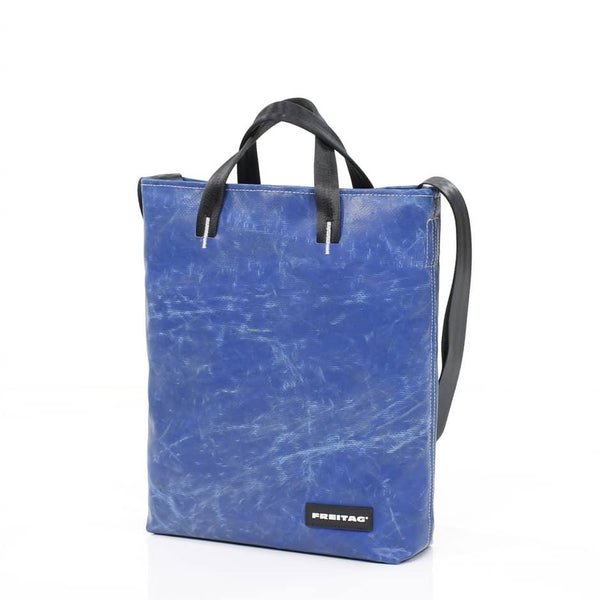 Freitag in Focus: Leland
Tough yet modest, ever reliable – these words perfectly describe Leland. Made from used truck tarpaulins and car seat belts, this everyday carry is designed to withstand bad weather, and even a bad life. It can take a beating and still remain beautiful – truly an inspiring piece.
Leland features a shoulder strap and convenient handles, which provide users with a couple of options on how to rock this Freitag star. It has a hidden zipper pocket for secrets that the world is not yet ready for, and a zip-cover that protects one's stuff from rain and society's prying eyes.
Spotted: Leland in South Korea
Actress, surfer, and Urban Traveller & Co. ambassador Mara Lopez Yokohama brought her Leland on one of her most exciting journeys yet – working in Seoul and walking along its sun-lit paths. Here's a glimpse of her day with Freitag:
Just like Mara, the Leland is a scene-stealer in its own right.
 Image by Mara Lopez Yokohama via Instagram
Are you in love with Leland? Get the Freitag bag that best suits you, exclusively via Urban Traveller & Co., available at Greenbelt 5, Ayala Vertis North, and at Spectre Manila's pop-up store in Bonifacio High Street.