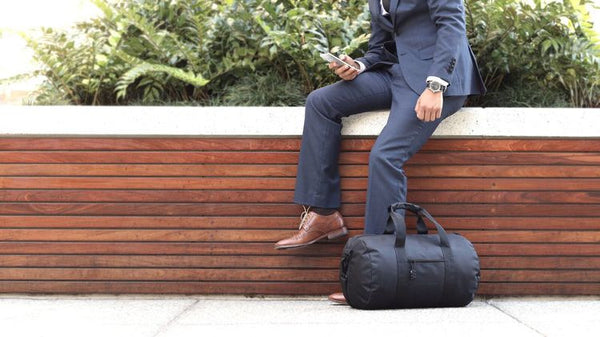 Business Insider: Get Excited About Bomber Barrel Weekender Bag
Urban Traveller & Co. congratulates Bomber Barrel & Co. for getting featured by Business Insider!
"Touted as the most successful duffel bag project in Kickstarter history — the bag's $15,000 goal was exceeded by more than $400,000 from more than 5,100 backers — and designed in San Francisco by cofounders Vincent Pilot Ng and Andrew Nguyen to be "the best damn everyday carry" you'll ever use, it has a lot of stuff going for it: It has a simple and clean look that's incredibly versatile. It's water-resistant and exceedingly lightweight (390 grams). It has plenty of space for all of your stuff. (This video can show you just how much.) And it's equipped with military-grade clips, waterproof zippers, and emergency paracord zipper pulls for supreme durability. Talk about a lot of bang for your buck.
Learn more about the Bomber Barrel here. Or Buy It Now. Bomber Barrel Duffel Bag is available in the Philippines for only 3,000PHP!
Source: http://www.businessinsider.com/most-popular-bag-kickstarter-bomber-and-company-2016-5