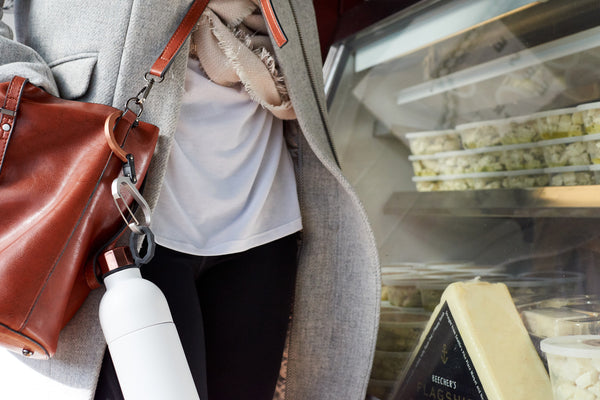 Heroclip: Your Handy-dandy Hands-free Helper
Inventions stem from our unfathomable fundamentals in life. Just like a mom of two and an outdoor lover,  she invented a simple tool where she can hang her stuff to free her hands because of her constant need for extra helping hands. The tiny yet mighty Heroclip features a handy design that you can practically hook anything as long as it does not exceed 100 lbs. 
Offered in different designs, choose among the various sizes of Heroclip available on the market. Check them all here in Urban Traveller & Co., and see which one fits your needs.
The Heroclip Mini, which can hold up to 40 lbs and weighs only 0.7 oz, is a hybrid gear that you can fold, twist, and tuck around its clip. It is so versatile that you can clip anything, from your backpacks to ladder tools. It can easily be rotated 360-degrees and works perfectly with other carabiners, clips, and hooks. 
Let's size up a little with the Heroclip Small. With its 1.1 oz weight, it can amazingly hold up to 50 lbs of stuff. Like the Minis, this size can also swivel 360-degrees and be folded compactly, unlike the conventional carabiners, hooks, and clips. Furthermore, its clip gate is considered wider than the standard carabiner, added with a gripper rubber tip for easy hanging from the flat surfaces. 
The Heroclip Medium, meanwhile, weighs a little bit more than the Small. At 2 oz, it can hold up to 60 lbs of stuff - that is around the weight of Huskies or a microwave oven! Like its siblings, the Medium comprises solid aircraft grade machine-cut aluminum with anodized finish, composite, steel. It works practically like the Mini and Small with a perfect midsize that you can tag along with you wherever you go.