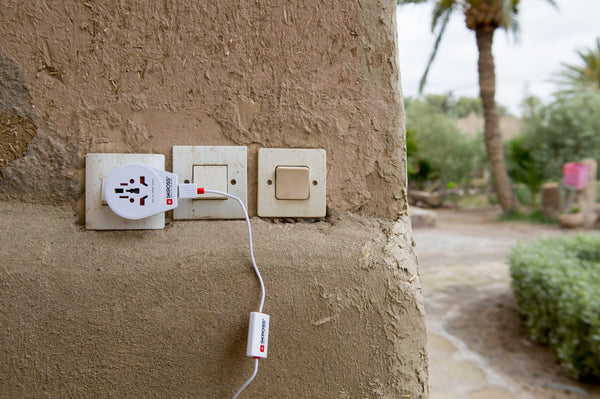 Red Dot Design Awards: SKROSS
The Red Dot Award is a worldwide prestigious competition for products, communications, and conceptual designs of varied spectacles in business and style. Consistently, it awards the Best Product Design for brands with the most exquisite ideas that emblemized picturesque, innovative, and intelligent crafts made by local and international designers. Here at Urban Traveller and Co., we take honor as we offer some of the previously Red Dot awardees.
As the Red Dot publishes its International Yearbook Brands and Communication Design this year, let's take a look back at the outcome of the 2010 Red Dot Award: Brands and Communication 2010 competition. The prestigious Basic Product Design 2010 award was granted to SKROSS®; a brand featured here on our site.
The SKROSS® is a global brand developed in Switzerland and features travel adapters, USB chargers, power banks, and charge & sync cables for everyday and regular use. The Red Dot Design recognizes SKROSS®'s outstanding features and modern service as stylishly engaging, practical, brilliant, and creative. This award-giving body honors this brand's share of practicality with an undeniable exceptional plan quality as it presents the best conveyance items for urban life.
Among the 4,525 products that competed during that year, SKROSS® has superseded other brands and advanced to the top of the ladder for its functionality and design. The internationally renowned jury of experts were spoiled for choice, and have commended that the design is "practically modern and outstanding in quality and design." The invention also gained thousands of support and patronization across the globe since it provides the safest and most compact way of accessing portable devices.
In the end, Red Dot Design honors SKROSS® and all other innovative brands that reign with much excellence as it wishes this year's winners to be an inspiration to the future contenders.