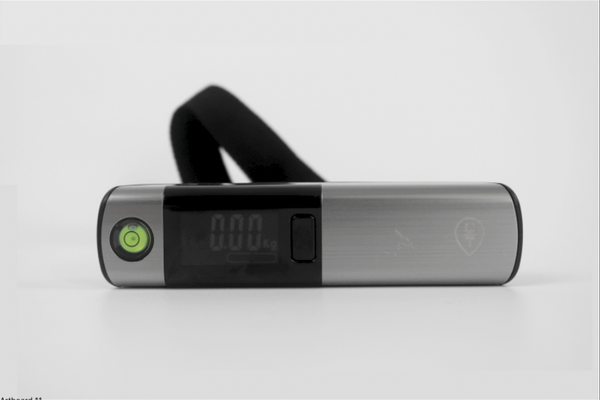 Skip the guesswork with the UTC Essentials Digital Luggage Scale.
Save yourself the stress and surprise of overweight luggage with our new digital luggage scale.
Arguably your best friend and greatest support in packing for trips is a luggage scale. No more guesswork or last-minute anxiety at the airport—With a reliable luggage scale, you can easily weigh your bags and ensure they meet airline weight restrictions, thus preventing costly overweight baggage fees, reducing stress, and guaranteeing a smoother travel experience. 
Whether you're a seasoned traveller or embarking on a new adventure, a luggage scale is the key to efficient packing, allowing you to maximise your luggage space while avoiding unpleasant surprises at check-in. It's the smart, compact solution for savvy travellers.
This is where your newest Travel Must-Have comes in: the Urban Traveller & Co. Essentials Digital Luggage Scale! Designed to simplify your travel preparations, this scale prevents excess baggage fees and ensures you never exceed weight limits at the airport.
Its key features include a clear and easy-to-read digital display that provides accurate weight measurements in kilograms or pounds, making it simple to determine the weight of your luggage or other items. It comes with a built-in 1m measuring tape to measure the dimensions of your luggage, and a weight level indicator to provide visual cues, so you instantly know if you're holding your luggage correctly and at the perfect balance to get the most accurate measurement.
It also features an overweight alarm that sounds if your luggage is too heavy, so you never worry about exceeding weight limits again. And finally, it also comes with a tare function, so you can easily reset the weight measurements and accurately weigh your luggage with added items like bags or accessories.

The UTC Essentials Digital Luggage Scale is also built to be compact and portable, for easy carry when travelling, and made to be sturdy and durable, so as to withstand the rigours of travel.

So if you're a frequent flyer, an occasional traveller, or just need to weigh everyday items at home, the UTC Essentials Digital Luggage Scale is the solution. It's your reliable travel companion that ensures stress-free packing, smooth check-ins, and peace of mind on your next flight and every flight after. Take the guesswork out of packing with your UTC Essentials Digital Luggage Scale. And be sure to find other ingenious life and travel solutions at Urban Traveller & Co.