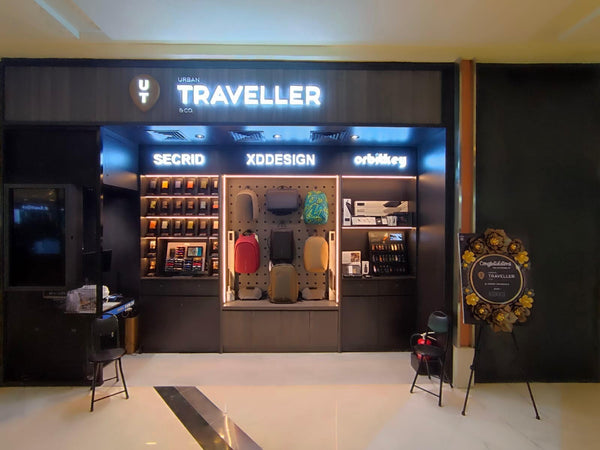 UTC is now in Jakarta, Indonesia!
New store. New travellers. New urban landscapes to explore.
Everyone loves a good story.
That has been Urban Traveller & Co.'s heart and soul. It's what informs how the brands we carry work, what new lifestyle innovations they offer, and why we bring them to you.
As distributors of names like Secrid, a Dutch brand of ethically and sustainably-sourced aluminium card protector wallets with leather exteriors, we recognize the value in revolutionising everyday essentials such as keys, wallets, and smartphones. We take great care in curating tools and accessories that upgrade the way you operate.
Which is why we're elated to announce Urban Traveller & Co.'s collection of unique lifestyle products is now in Jakarta, Indonesia! Since we began our humble store eight years ago, we've put plenty of love and care into getting to know the brands we work with, how we can grow alongside them, and cultivating the relationship that you, our dear customers, build with us. The opening of our first store in Jakarta marks a hallmark in all those relationships and we can't thank you enough.
The Urban Traveller & Co store in Jakarta is located at 3F West Mall, Grand Indonesia Mall.