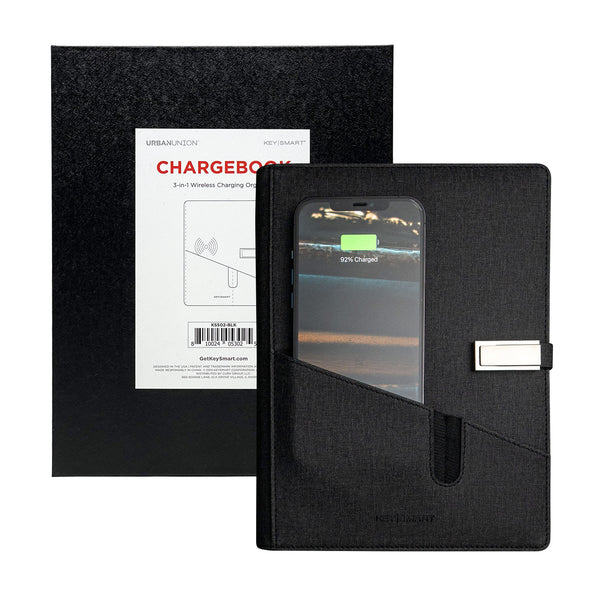 Work (Key)Smarter
Work smarter with these nifty Keysmart productivity essentials.
Today's urbanites require modern solutions to live efficiently. Adaptable and always connected, these individuals have only the best digital accessories with them at all times.

Whether they're working from the convenience of home-based setups, back at the office, or working in transit, they're guaranteed smooth experiences thanks to the tools designed specifically for users like them. Explore products that support a tech-driven lifestyle today and in a post-pandemic future.
The Statik 360 is the last charging cable you'll ever need. Designed with the multi-gadget user in mind, this nifty tool can power everything in your digital toolbox. Change charging heads easily to use with Android or Apple smartphones and tablets, or to charge Windows, Linux, Lenovo, or LG devices. Its fast-charging design and military-grade material also allow you to use gadgets while they're plugged in without risk of battery damage or overheating.

ULTIMATE CHARGER
Never experience working interruptions again with the Ultimate Charger from Keysmart. Its impressive 20,000mAh capacity allows users to fully recharge their laptops up to 100% battery, plus two other devices simultaneously. A slim body makes it the ideal companion for people constantly on-the-go and its compatibility with USB-C, Lightning, or MicroUSB make it ultra-convenient.
Research has proven that people can retain more information and improve focus by using a paper and pen to write things down. But in the 21st-century working environment, this approach can be overtaken by the use of smart devices. Keysmart's Chargebook delivers the benefits of both. This is a professional journal that comes with a hidden 8,000mAh power bank in its back cover. Charge your phone while jotting down notes by hand, and never be without your work essentials like flash drives, cards, and keys that can be safely stored in the Chargebook's built-in compartment.